IT Project Management Certification Video Training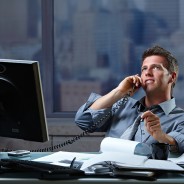 IT Project Management is the application of knowledge, skills and techniques to execute projects effectively and efficiently. IT Project Management Career Pathways include:
Prince2™ Foundation Certification
Prince2™ Practitioner Certification
SCRUMstudy SDC™ Certification
SCRUMstudy SMC™ Certification
SCRUMstudy SPOC™ Certification
SCRUMstudy AEC™ Certification


itSM Mentor Video Training Overview
itSM Mentor classroom style video training embeds video of the instructor delivering the course content into the slide presentation. The instructor, a subject matter expert, does much more than just hit the bullet points. He elaborates, adds content and provides a much richer eLearning experience. It's as close to being in a 'live' classroom as one can get.
Video Training FeaturesInstant Demo

IT Project Management Certification Details
Click here for more information on the Prince 2 qualification.
Click here for more information on the SCRUMstudy qualification.
Prince2 CatalogSCRUMstudy CatalogVideo SampleCourseware SampleSystem FAQ'sCreditsRequest More Info
 
Axelos Prince2™ Certification Training
This certification membership provides access to either the Prince 2 Foundation or Practitioner certification clasess listed in the IT Project Management video training library.
1 Month – $993 Months -$19912 Months -$299
Foundation Exam Voucher -$275Practitioner or Intermediate Exam Vouchers -$375
SCRUMstudy Certification Training
This certification membership provides members access to one of the SCRUMstudy certification classes listed in the SCRUMstudy video training library. Certification programs include SCRUM Developer, SCRUM Master, SCRUM Product Owner and AGILE Master.
1 Month – $993 Months -$19912 Months -$299
SCRUM Developer Exam Voucher -$150SCRUM Master, Product Owner or AGILE Master Exam Vouchers -$275