itSM Mentor Video Training Overview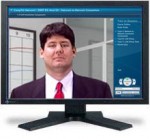 Each video training program includes the following features & benefits:
Features
Expert Instruction. Our certified instructors possess real world experience and a superior understanding of the subject matter in their fields. They have the ability to convey knowledge in an effective, engaging and professional manner to a wide audience.
PowerPoint Slides and Visuals. We use PowerPoint slides to illustrate concepts and complement the expert instruction. Slides include embedded video of the instructor, a subject matter expert. This approach provides students with a clear, efficient and complete presentation of concepts.
Immersive Demonstrations. Immersive demonstrations illustrate practical application of concepts in real-world environments.
Controls and Navigation. Easy to use controls and table of contents navigation allow students to jump quickly to any point in the course and fully control the pace of training. Our Learning Portal provides convenient access to all VISPEL resources — including a gateway to exam websites to simplify exam registration and payment.
Student Workbooks. itSM's courses feature printable Student Workbooks for every chapter. Workbooks can also be used electronically to quickly review slides and training topics.
Review Quizzes. Once a topic is completed, our built-in review quiz allows students to assess progress and identify areas where additional study may be required.
Expert Mentoring Our Learning Zone and Linkedin® communities provide interactive learning support for students using self-paced learning materials for IT certification & skills training. Our certified online experts are available to provide real-time answers to technology and soft-skill-related questions 24×7.
Student Management Our underlying Learning Management System (LMS) provides the capability for you to manage, monitor and report on all student training activities. This service can be delivered by itSM through its enablement portal or through a customer managed customer branded sub-portal.
Benefits
Flexibility.

Students take training at their own pace. Flexible membership options offer access for up to one year — plus, there are options to extend access.

Mobility.

Training can be accessed from any tablet or smartphone device that meets the video configuration requirements and has a connection to the Internet.

Value. The Mentor's membership delivers th exact training and training experience you would get in the classroom but at a substantially lower price — in some case as much as 60% less.
Click here to learn more about the benefits The itSM Mentor can bring to your organization