Online IT Workforce Development & Mentoring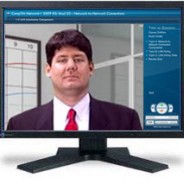 Powered By CareerAcademy.com
The itSM Mentor online workforce development membership delivers an affordable and flexible way to obtain the training and mentoring services required to pursue a career in Cyber Security, Cyber Resilience, IT Service Management, IT Project Management, IT Network Engineering and as an Business Professional.
This innovative approach to mentoring, training and certification delivers the following benefits to individuals and enterprises:

For a $99 annual membership fee, individuals have unlimited access to:
1200+ accredited career pathway video training programs that qualify students to sit for the following professional examinations:
• Cyber Security Certifications from ISACA, ISC², CompTIA and Mile2
• Cyber Risk & Resiliency Certifications from Axelos and PMI
• IT Service Management & Governance Certifications from Axelos and ISACA
• IT Project Management Certifications from Axelos, PMI and SCRUMstudy
• IT Network Engineering Certifications from Microsoft, Cisco CompTIA and VMware
• Business Professional Certifications from Microsoft etc.
College credits from the American Business & Technology University that can be applied towards an Associates or Bachelor degree in Applied Science
Continuing education credits and experience badges from Axelos, PMI, ISACA, CompTIA and other accreditation bodies
IT, Cyber Security & Office Professional Career Pathway Guidance & Mentoring Services for Individuals and Enterprises
The itSM Mentor Digital Service & Security Management (DSSM) IT Best Practice Adoption & Adaption Model
Course CatalogSample our VideosBuy a MembershipRequest More Info
This innovative approach to professional training and certification delivers the following benefits to individuals and enterprises:
For High School, College, Active Duty or Retired Veterans, Under Employed or Unemployed workers Mentor delivers the career pathway training's, certifications and college credits hiring managers are looking for without the burden of massive student loan debt.
For IT, Cyber Security and Business Professionals Mentor delivers the continuing education training's required to advance ones career in today's digital enterprise plus the continuing education credits required to maintain ones professional status in the marketplace.
For Enterprise IT Organizations Mentor delivers an affordable workforce development system and approach (DSSM) for those responsible for adopting and adapting Cyber Security, Cyber Risk Management, IT Service Management and IT Project Management best practices across an organization and its supply chain.
The itSM Mentor video training programs enable IT and business professionals to become certified in the following career pathway programs.
IT Service & Security Design Manager
IT Service & Security Risk Manager
IT Service & Security Business Continuity Manager
IT Service & Security Operations Manager
IT Service & Security Program Manager
IT Service & Security Project Manager
IT Service & Security Operations Specialist
IT Service & Security Testing Specialist
IT Service & Security Audit Specialist
IT Security Investigation Specialist
IT Network Engineering Managers & Specialist
Business Skills Specialist
itSM Mentor Career Pathway Training MatrixEnterprise Programs
Certification Support Services
itSM Mentor Certification Study Kits
Students who complete any of our programs and score an 80% or higher on our final exam will automatically receive a printable university certificate of completion (COC) that will qualify them to sit for the professional exam associated with the program under study. itSM offers certification study kits for Axelos, ISACA, SCRUMstudy and Mile2 cyber security certifications. Study kits include certification courseware, sample papers checkpoint booklets and online expert mentoring to help students prepare for the exam.
itSM Mentor Certification Exam Vouchers
itSM offers exam vouchers for Axelos, ISACA, SCRUMstudy and Mile2 professional certifications. All exams can be taken online from the students computer with a web cam connection back to a remote proctor for monitoring. All other exams can be taken from their respective owner. Students have the option to take their exam from their PC using a web cam to connect to an online proctor (OLP) or at a local testing center (OLS).
Courseware SampleBuy a Study KitBuy an ExamRequest More Info