ITSM Video Training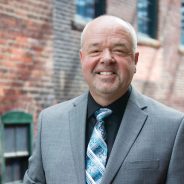 ITIL®, RESILIA™ & Cobit5 Video Training
IT Service Management is a process-based approach for managing the delivery of digital services. Training & Certificaion programs include:
ITIL® V4 Foundation or V3 to V4 Foundation Bridge
ITIL® V3 Executive Awareness, Foundation & Practitioner
ITIL® V3 Lifecycle, Capability & Managing Across the Lifecycle
RESILIA™ Foundation & Practitioner
Cobit 5 Foundation
The Axelos ITIL® certification scheme provides a modular approach to the ITIL framework, and is comprised of a series of qualifications focused on different aspects of ITIL best practice to various degrees of depth and detail.The tiered structure of the qualification offers candidates flexibility relating to the different disciplines and areas of ITIL and the ability to focus their studies on key areas of interest.
Click here for more information on the ITIL qualification?
The Axekos RESILIA® certification scheme enables you to understand how you can contribute to effective cyber resilience using your organization's existing processes and standards. It offers two levels of cyber security certification for IT professionals – Foundation and Practitioner.
Click here for more information on the RESILIA® qualification?
The ISACA COBIT certification scheme looks at the five basic principles on which COBIT 5 is founded and the enablers for governance and management of enterprise IT which support the integration between the goals, objectives, controls and processes of the business and IT.
Click here for more information on the Cobit 5 qualification.
itSM Mentor Video Training Overview
itSM Mentor classroom style video training embeds video of the instructor delivering the course content into the slide presentation. The instructor, a subject matter expert, does much more than just hit the bullet points. He elaborates, adds content and provides a much richer eLearning experience. It's as close to being in a 'live' classroom as one can get.
Video Training FeaturesSystem FAQ'sCredits
Copyright © 2017 itSM Solutions LLC