NIST CSF Continuous Monitoring Services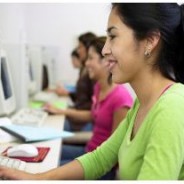 Enterprises have the option to build their own continuous monitoring program or outsource that responsibility to UMASS or one of its licensed partners.
The UMASS program is managed 24/7 by industry experts working with student interns from the university cyber security degree programs.
The Security Operations Center provides a FIPS140-2 compliant 24×7 monitoring, alerting and escalation; ensuring incidents are detected, investigated, communicated and reported
Request More Info
Deliverables
The following technologies / tools are included in the UMASS NCSF Continuous Monitoring Service:
 Asset and Configuration Management Solution
 Patch Management Solution
 Endpoint Management Solution
 Anti-Virus Solution
 Next Generation Firewall Solution (IPS, URL Filtering, WAF, Policy Analysis, etc.)
 Vulnerability Management Solution
 Security Incident and Event Management (SIEM) Solution
 Data Loss Protection (DLP) Solution
 Network Access Control (NAC) Solution
 Identity and Access Management Solution
 Privileged Identity Management (PIM) Solution
 Database Security Solution
For the Do It Yourself option, UMASS does offer CSC (Critical Security Controls) design guides and mentoring services for the Security Architecture Diagram listed below.
UMASS NIST CSF Continuous Monitoring Service Diagram