Office Productivity Tools Certification Training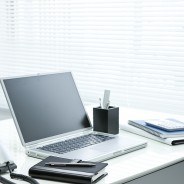 Office Productivity software is application software dedicated to producing information, such as documents, presentations, worksheets, databases, charts, graphs, digital paintings, electronic music and digital video.
Its names arose from the fact that it increases productivity, especially of individual office workers, from typists to knowledge workers, although its scope is now wider than that. Office suites, which brought word processing, spreadsheet, and relational database programs to the desktop in the 1980s, are the core example of productivity software.
They revolutionized the office with the magnitude of the productivity increase they brought as compared with the pre-1980s office environments of typewriters, paper filing, and handwritten lists and ledgers. In the 2010s, productivity software has become even more consumerized than it already was, as computing becomes ever more integrated into daily personal life.
The itSM Mentor online workforce training portal powered by the career academy.com provides an affordable and flexible way to obtain the training and mentoring services required to pursue a career in Cyber Security, IT Service Management, IT Project Management, IT Network Engineering and as an Business Professional.
This innovative approach to professional training and certification delivers the following benefits to individuals and enterprises:
For High School, College, Active Duty or Retired Veterans, Under Employed or Unemployed workers Mentor delivers the career pathway training's, certifications and college credits hiring managers are looking for without the burden of massive student loan debt.
For IT, Cyber Security and Business Professionals Mentor delivers the continuing education training's required to advance ones career in today's digital enterprise plus the continuing education credits required to maintain ones professional status in the marketplace.
For Enterprise IT Organizations Mentor delivers an affordable workforce development for those responsible for operationalizing Cyber Security, Cyber Risk Management, IT Service Management and IT Project Management best practices across an organization and its supply chain.
The itSM Mentor video training programs enable IT and business professionals to become certified in the following career pathway programs.
Career Pathway Training MatrixEnterprise ProgramsSample our Videos
Buy a MembershipBuy an Exam KitRequest More InfoCourse Catalog