PRINCE2 Video Training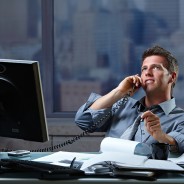 IT Project Management is the application of knowledge, skills and techniques to execute projects effectively and efficiently.
The PRINCE2® 2017 project management certification scheme from Axelos has two main levels, Foundation and Practitioner. There is also the PRINCE2 Agile® certification scheme which includes the PRINCE2 Agile Foundation and PRINCE2 Agile Practitioner qualifications.
IT Project Management Certification Details
Click here for more information on the Prince 2 qualification.
itSM Mentor Video Training Overview
itSM Mentor classroom style video training embeds video of the instructor delivering the course content into the slide presentation. The instructor, a subject matter expert, does much more than just hit the bullet points. He elaborates, adds content and provides a much richer eLearning experience. It's as close to being in a 'live' classroom as one can get.
Video Training FeaturesInstant DemoSystem FAQ'sCreditsRequest More Info