IT Network Engineering Video Training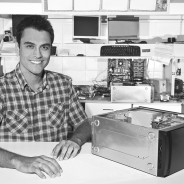 IT Network Engineering is the practice of designing the computer networks that organizations rely on to access, share, and store information.
IT Network engineers implement and maintain local area networks (LAN), wide area networks (WAN), the corporate intranet and Internet connections, and the virtual private network (VPN).
Companies like Microsoft, Cisco, CompTIA and VMware have created the frameworks and methodologies to ensure the successful adoption of theses best practices across a department or enterprise
IT Network Engineering Professional (NEpro™) Career Pathway Video Training
CompTIA A+ – Certified in Computers, Mobile, Printers & Operating Systems
CompTIA Network+ – Certified in Network Design & Management
CompTIA Linux+ – Certified in Linux Operating System
MCSE – Microsoft Certified Solutions Expert
MCSA – Microsoft Certified Solutions Associate
MCITP – Microsoft Certified IT Professional
CCNA – Cisco Certified Network Associate
CCDA – Cisco Certified Design Associate
CCNP – Cisco Certified Networking Professsional
CCENT – Cisco Certified Entry Networking Technician
CSVE – VMware Virtualization Security Expert™
CVE – VMware Certified Virtualization Expert™
NEpro™ Video Training Overview

The itSM Mentor is the first online, role-based video training solution designed to teach candidates the best practice certification knowledge and continuing education skills to operate within an IT organization. This combined training offering accelerates an organizations ability to make or save money by reducing the time it takes for employees to learn the knowledge and skills to become a valuable contributor in an organizations IT department and best practice program.
itSM Mentor classroom style video training embeds video of the instructor delivering the course content into the slide presentation. The instructor, a subject matter expert, does much more than just hit the bullet points. He elaborates, adds content and provides a much richer eLearning experience. It's as close to being in a 'live' classroom as one can get.
Mentor's certification and skills video programs can be delivered as a standalone online self-paced training solution or can be utilized as the core content for instructor led in class, virtual class or blended class programs. This comprehensive, affordable, managed education solution will ensure a successful training outcome for both student and employer.
Each video training program includes the following features & benefits:
Features
Expert Instruction. Our certified instructors possess real world experience and a superior understanding of the subject matter in their fields. They have the ability to convey knowledge in an effective, engaging and professional manner to a wide audience.
PowerPoint Slides and Visuals. We use PowerPoint slides to illustrate concepts and complement the expert instruction. Slides include embedded video of the instructor, a subject matter expert. This approach provides students with a clear, efficient and complete presentation of concepts.
Immersive Demonstrations. Immersive demonstrations illustrate practical application of concepts in real-world environments.
Controls and Navigation. Easy to use controls and table of contents navigation allow students to jump quickly to any point in the course and fully control the pace of training. Our Learning Portal provides convenient access to all VISPEL resources — including a gateway to exam websites to simplify exam registration and payment.
Student Workbooks. itSM's courses feature printable Student Workbooks for every chapter. Workbooks can also be used electronically to quickly review slides and training topics.
Review Quizzes. Once a topic is completed, our built-in review quiz allows students to assess progress and identify areas where additional study may be required.
Expert Mentoring Our Learning Zone and Linkedin® communities provide interactive learning support for students using self-paced learning materials for IT certification & skills training. Our certified online experts are available to provide real-time answers to technology and soft-skill-related questions 24×7.
Student Management Our underlying Learning Management System (LMS) provides the capability for you to manage, monitor and report on all student training activities. This service can be delivered by itSM through its enablement portal or through a customer managed customer branded sub-portal.
Benefits
Flexibility.

Students take training at their own pace. Flexible membership options offer access for up to one year — plus, there are options to extend access.

Mobility.

Training can be accessed from any tablet or smartphone device that meets the video configuration requirements and has a connection to the Internet.

Value. The Mentor's membership delivers th exact training and training experience you would get in the classroom but at a substantially lower price — in some case as much as 60% less.
Click here to learn more about the benefits The itSM Mentor can bring to your organization
Video SampleCourseware Sample2 Day EvaluationFeaturesSystem FAQ'sCreditsReferencesContact Us
NEpro™ Certification Course Details

Click here for more information on the CompTIA qualification.
Click here for more information on the Microsoft qualification.
Click here for more information on the Cisco qualification.
Click here for more information on the VMware qualification.
CompTIA CatalogMicrosoft CatalogCisco CatalogVMware Catalog
NEpro™ Pricing
CompTIA

CompTIA A+ Certification
This certification membership provides members access to the A+ certification class listed in the NEpro certification video training library. Pricing for the A+ membership is as follows:
12 months – $495
CompTIA Network+ Certification
This certification membership provides members access to the Network+ certification class listed in the NEpro certification video training library. Pricing for the Network+ membership is as follows:
12 months – $495
CompTIA Linux+ Certification
This certification membership provides members access to the Linux+ certification class listed in the NEpro certification video training library. Pricing for the Linux+ membership is as follows:
12 months – $495
Microsoft
Microsoft MCSA Server Infrastructure Certification
This certification membership provides members access to the MCSA Server Infrastructure certification class listed in the NEpro certification video training library. Pricing for the MCSA Server Infrastructure membership is as follows:
12 months – $895
Microsoft MCSA System Administrator Certification
This certification membership provides members access to the MCSA System Administrator certification class listed in the NEpro certification video training library. Pricing for the MCSA System Administrator membership is as follows:
12 months – $895
Microsoft MCSE Server Infrastructure Solutions Expert 2012 Certification
This certification membership provides members access to the MCSE Server Infrastructure Solutions Expert 2012certification class listed in the NEpro certification video training library. Pricing for the MCSE Server Infrastructure Solutions Expert 2012 membership is as follows:
12 months – $1,295
Microsoft MCSE Private Cloud 2008 Certification
This certification membership provides members access to the MCSE Private Cloud 2008 certification class listed in the NEpro certification video training library. Pricing for the MCSA Private Cloud 2008 membership is as follows:
12 months – $1,295
Microsoft MCSE Private Cloud 2012 Certification
This certification membership provides members access to the MCSE Private Cloud 2012 certification class listed in the NEpro certification video training library. Pricing for the MCSE Private Cloud 2012 membership is as follows:
12 months – $1,295
Microsoft MCITP Server Administrator Certification
This certification membership provides members access to the MCITP Server Administrator certification class listed in the NEpro certification video training library. Pricing for the MCITP Server Administrator membership is as follows:
12 months – $895
Microsoft MCITP Enterprise Administrator Certification
This certification membership provides members access to the MCITP Enterprise Administrator certification class listed in the NEpro certification video training library. Pricing for the MCITP Enterprise Administrator membership is as follows:
12 months – $1,495
Microsoft MCITP Enterprise Desktop Support Technician -Windows 7 Certification
This certification membership provides members access to the MCITP Enterprise Desktop Support Technician -Windows 7 certification class listed in the NEpro certification video training library. Pricing for the MCITP Enterprise Desktop Support Technician – Windows 7 membership is as follows:
12 months – $895
Cisco
Cisco CCENT ICVD1 Certification
This certification membership provides members access to the CCENT ICVD1 certification class listed in the NEpro certification video training library. Pricing for the CCENT ICVD1 membership is as follows:
12 months – $495
Cisco CCNA ICND2 Certification
This certification membership provides members access to the CCNA ICND2 certification class listed in the NEpro certification video training library. Pricing for the CCNA ICND2 membership is as follows:
12 months – $495
Cisco CCNA Certification
This certification membership provides members access to the CCNA certification class listed in the NEpro certification video training library. Pricing for the CCNA membership is as follows:
12 months – $595
Cisco CCNA Security Certification
This certification membership provides members access to the CCNA Security certification class listed in the NEpro certification video training library. Pricing for the CCNA Security membership is as follows:
12 months – $495
Cisco CCENT Voice Certification
This certification membership provides members access to the CCENT Voice certification class listed in the NEpro certification video training library. Pricing for the CCENT Voice membership is as follows:
12 months – $495
Cisco CCNA Wireless Certification
This certification membership provides members access to the CCNA Wireless certification class listed in the NEpro certification video training library. Pricing for the CCNA Wireless membership is as follows:
12 months – $495
Cisco CCDA Design Certification
This certification membership provides members access to the CCDA Design certification class listed in the NEpro certification video training library. Pricing for the CCNA Design membership is as follows:
12 months – $495
Cisco CCNP Switch Certification
This certification membership provides members access to the CCNP Switch certification class listed in the NEpro certification video training library. Pricing for the CCNP Switch membership is as follows:
12 months – $495
Cisco CCNP Troubleshooting Certification
This certification membership provides members access to the CCNP Troubleshooting certification class listed in the NEpro certification video training library. Pricing for the CCNP Troubleshoot membership is as follows:
12 months – $495
Cisco CCNP Route Certification
This certification membership provides members access to the CCNP Route certification class listed in the NEpro certification video training library. Pricing for the CCNP Route membership is as follows:
12 months – $495
VMware
VMware Advanced Security Certification
This certification membership provides members access to the Advanced Security certification class listed in the NEpro certification video training library. Pricing for the Advanced Security membership is as follows:
12 months – $495
VMware Ultimate Boot-camp Vsphere 5.5 Certification
This certification membership provides members access to the Ultimate Boot-camp Vsphere 5.5 certification class listed in the NEpro certification video training library. Pricing for the Ultimate Boot Camp – Vsphere 5.5 membership is as follows:
12 months – $495
VMware Ultimate Boot-camp Vsphere 5.0 Certification
This certification membership provides members access to the Ultimate Boot-camp Vsphere 5.0 certification class listed in the NEpro certification video training library. Pricing for the Ultimate Boot Camp – Vsphere 5.0 membership is as follows:
12 months – $495
VMware Ultimate Boot-camp Vsphere 4.1 Certification
This certification membership provides members access to the Ultimate Boot-camp Vsphere 4.1 certification class listed in the NEpro certification video training library. Pricing for the Ultimate Boot Camp – Vsphere 4.1 membership is as follows:
12 months – $495
VMware Ultimate Boot-camp Vsphere 4 Certification
This certification membership provides members access to the Advanced Security certification class listed in the NEpro certification video training library. Pricing for the Ultimate Boot Camp – Vsphere 4 membership is as follows:
12 months – $495
VMware Ultimate Boot-camp Vsphere 3.5 Certification
This certification membership provides members access to the Ultimate Boot-camp Vsphere 3.5 certification class listed in the NEpro certification video training library. Pricing for the Ultimate Boot Camp – Vsphere 3.5 membership is as follows:
12 months – $495
Multi-Class Training Libraries
NEpro Practitioner Certification Library Training
This certification membership provides members access to three certification classes listed in the NEpro video training library. Qualified programs include CompTIA A+, Network+ and Linux+ – Cisco Cisco CCENT ICVD1, Cisco CCNA ICND2, CCNA, CCNA Security, CCENT Voice, CCENT Wireless, CCDA Design, CCNP Switch, CCNP Troubleshoot and VMware Security Administrator, Ultimate Boot Camp Vsphere 5.5, Ultimate Boot-camp Vsphere 5.0, Ultimate Boot-camp Vsphere 4.1, Ultimate Boot-camp Vsphere 4 and Ultimate Boot-camp Vsphere 3.5. Pricing for the Practitioner membership is as follows:
3 Months -$7956 months -$89512 months – $995
NEpro Expert Certification Library Training
This certification membership provides members access to all of the certification classes listed in the NEpro video training library. Pricing for the Expert membership is as follows: